READ: Luke 2:6-7
While they were there, the time came for the baby to be born,7 and she gave birth to her firstborn, a son. She wrapped him in cloths and placed him in a manger, because there was no guest room available for them.
DISCUSS: What kind of place is normal for a king to be born in? Why was there no room available for Jesus? How can we make room for Jesus in our lives?
CREATE:
Resources: A3 white paper, shredded paper, cotton wool, glue, crayon, sticky eyes, hand cut out from black paper, foam stickers, pop sticks, pompoms
Art Activity (for all ages) A stable scene.
Glue shredded paper along the bottom of the paper to represent hay.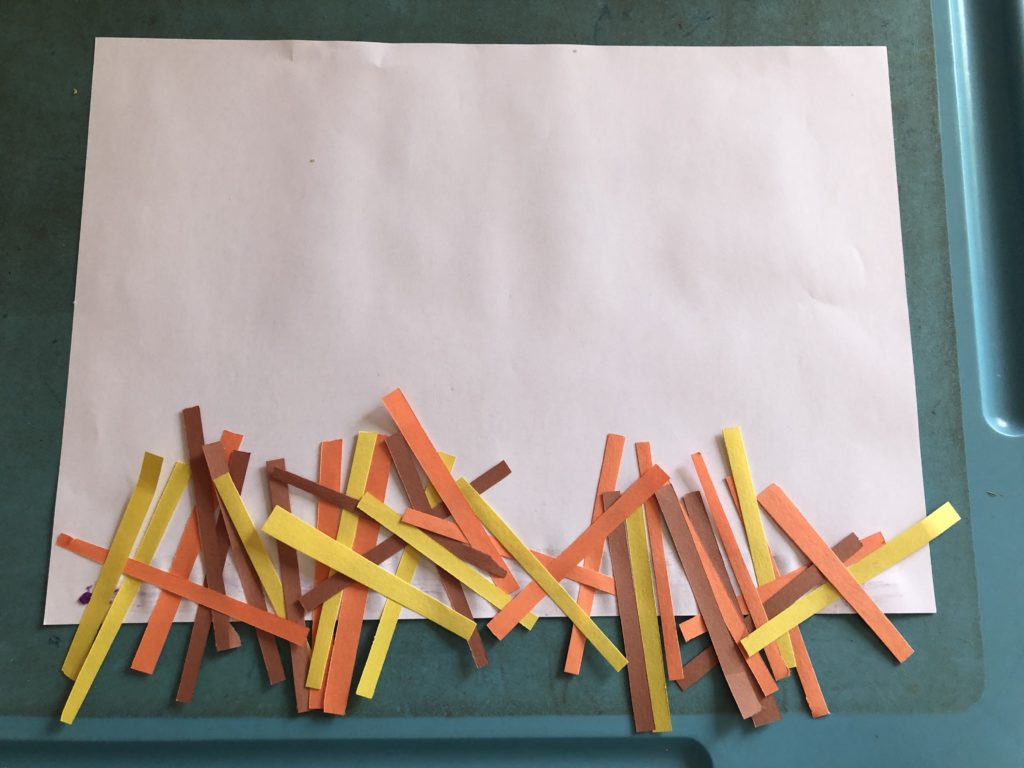 2. Cut two pop sticks in half and stick as legs of manger, then stick other pop sticks on top
3. Glue cotton wool on one side of manger, draw a face and legs with black crayon and stick an eye to create a sheep
4. Trace and cut out a hand shape, turn upside down and stick a face on, then stick eyes and foam stickers to make a cow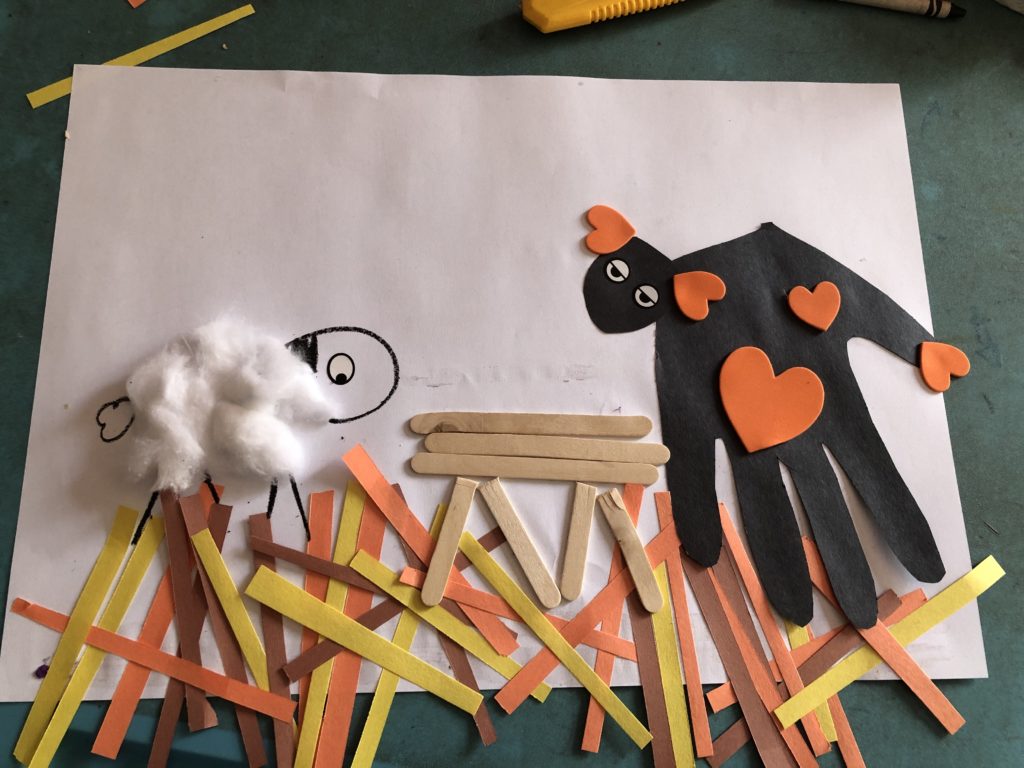 5. Glue small pompoms in sky to represent stars and stick one large foam sticker as the star.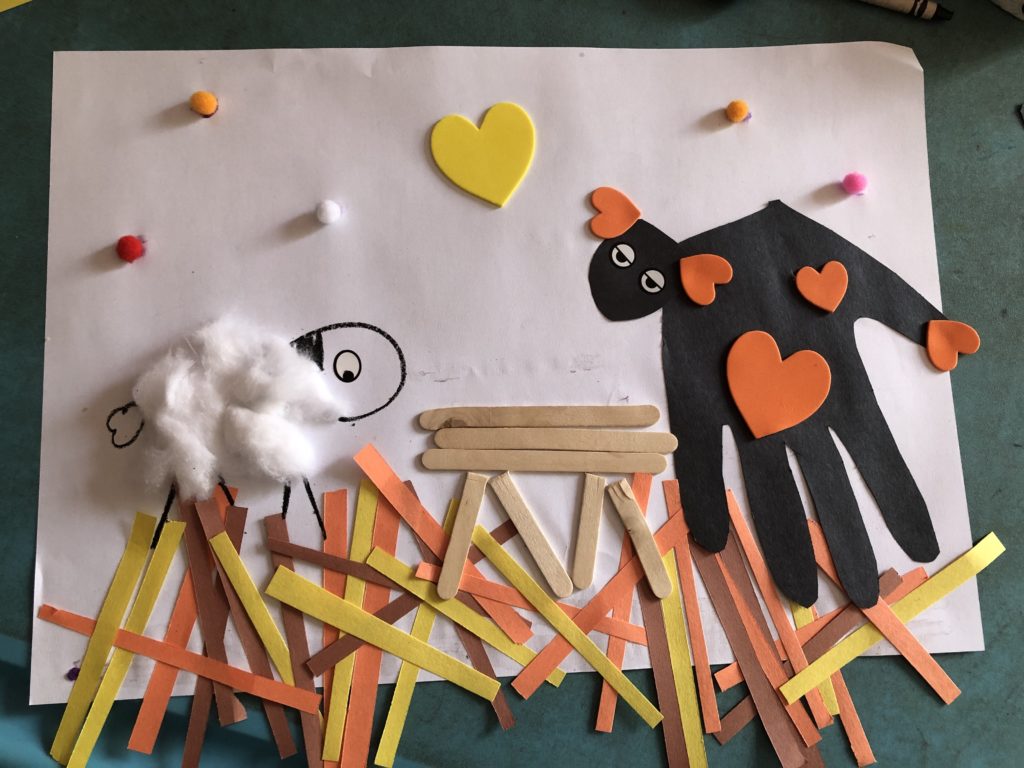 6. Write your name on your manger scene!