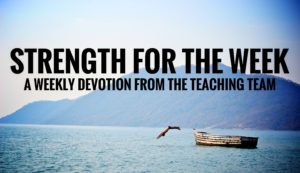 Jesus said to her, "Mary. "She turned toward him and cried out in Aramaic, "Rabboni!" (Which means "Teacher"). Jesus said "Do not hold on to me, for I have not yet ascended to the Father. Go instead to my brothers and tell them, 'I am ascending to my Father and your Father, to my God and your God.'" John 20: 16-17 
We all have had lost dreams, hopes and opportunities. We all have lost something we dearly loved. At some point in our lives we experience brokenness and it is not a matter of 'if' but rather it is a matter of 'when'. For no matter how well we live our lives, our hearts will be broken. Heartbreak can happen because of:
A failed relationship
A lost job opportunity
The loss of a loved one
A failed scholarship application
A loss of a loved one
News of a terminal illness
When hard things happen we usually ask these questions. Why did this happen to me? Where is God in this? Will this pain end? The first question often God does not answer because there are a lot of reasons why we experience the things that break our hearts. The second and third questions are answered in scripture even though it's not in the way we would like, but we know God has chosen to identify with our pain and has chosen to walk with us in our pain.
Invite Jesus in your pain in order to experience his goodness in it. 
Jesus empathizes with your pain not only by knowing about it but
because he has experienced it.
Jesus calls Mary by name to show that he sees, he cares and loves her even in her pain. Jesus knows your pain and he is ready to be invited and walk with you in it. The evidence is that through the resurrection of Jesus, God shows his concern for us. Through the resurrection God is shows that he is involved in our affairs.
A broken heart is prone to believing a lie that our sense of self worth is lost because of the lost opportunity, the crushed dream or whatever it is that has broken our hearts. But through Jesus, a person with a broken heart finds meaning and purpose. Not because the pain is lifted but because the one who cares and loves is in the pain with them.
Response:
Bring your broken heart to Jesus for he does not despise it. He uses our broken heart for his glory
Bring your broken heart to Jesus because he cares for you.
Bring your broken heart to Jesus by allowing other fellow believers walk with you in your pain. God has given us a community of believers so that we do not walk a lone in our pain.
Empathise with those who are hurting for their pain is real.
The healing to a broken heart is in the value we give to Jesus by inviting him in our pain to walk with us in it.
By: Humphreys Mkandawire