WELCOME: Welcome, introductions.
READ: Matthew 2:1-11
This lesson is focused on the Wise Men who traveled from afar to present valuable gifts to King Jesus. They risked everything to bring these gifts to Jesus, because they knew how important Jesus was!
DISCUSS: What is the best gift you've ever received? Why did the wise men bring such valuable gifts for baby Jesus? What gift would you give to Jesus?
CREATE:
Art Activity (for all ages)
Homemade Gift Paper
Using toilet paper rolls pressed into the shape of stars and foam cut into stars as stamps, print patterns on the paper.
Fold the paper in squares then triangles then lay out flat.
Fold corners into centre to make smaller square, then fold edges again.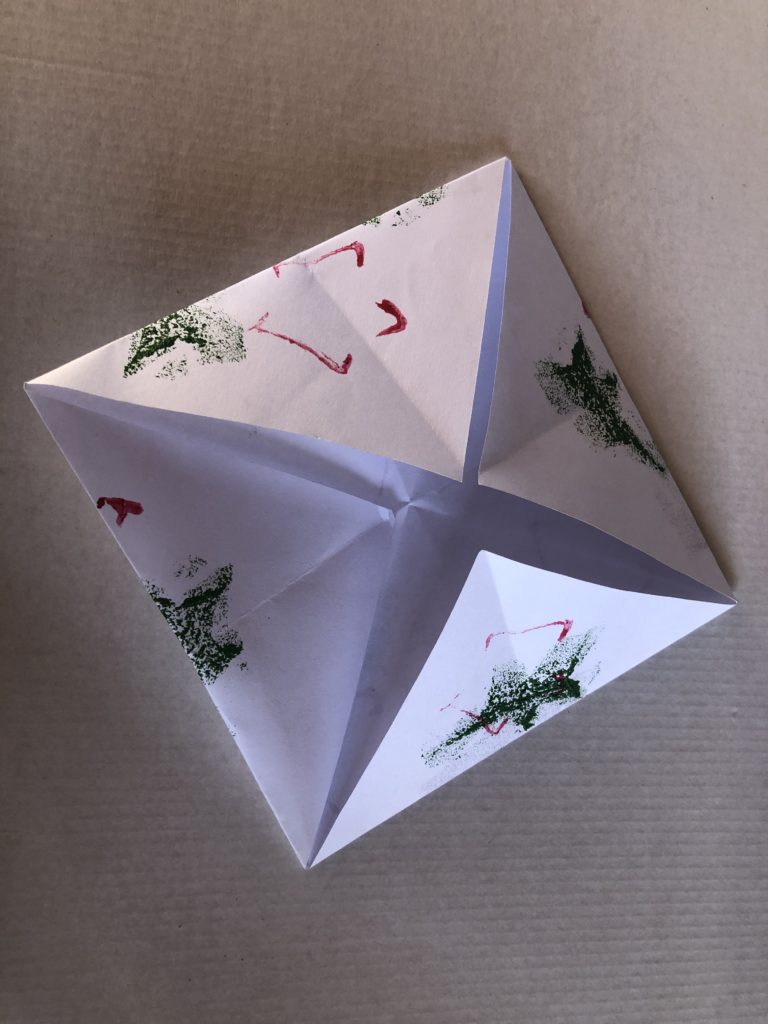 Open out corner on one side and squeeze edges in to fold in.