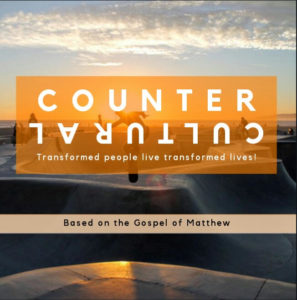 In the series we are looking how Jesus challenges us to live differently. Jesus calls to love Him and love others in a radical way. We will live as those who have been transformed, because we have been transformed by Him. Transformed people live transformed lives. However, living transformed lives is done in isolation and it is not easy. It means turning away from our idols and seeking him to help us live counter culturally.
In this sermon, Pastor Humphreys talks about Matthew 18:1-9 where Jesus warns that we need to surrender to Him, even when it is costly. 
Matthew 18:1-9

The Greatest in the Kingdom of Heaven

18 At that time the disciples came to Jesus and asked, "Who, then, is the greatest in the kingdom of heaven?"

2 He called a little child to him, and placed the child among them.3 And he said: "Truly I tell you, unless you change and become like little children,you will never enter the kingdom of heaven.4 Therefore, whoever takes the lowly position of this child is the greatest in the kingdom of heaven.5 And whoever welcomes one such child in my name welcomes me.

Causing to Stumble

6 "If anyone causes one of these little ones—those who believe in me—to stumble, it would be better for them to have a large millstone hung around their neck and to be drowned in the depths of the sea.7 Woe to the world because of the things that cause people to stumble! Such things must come, but woe to the person through whom they come!8 If your hand or your foot causes you to stumble,cut it off and throw it away. It is better for you to enter life maimed or crippled than to have two hands or two feet and be thrown into eternal fire.9 And if your eye causes you to stumble,gouge it out and throw it away. It is better for you to enter life with one eye than to have two eyes and be thrown into the fire of hell.