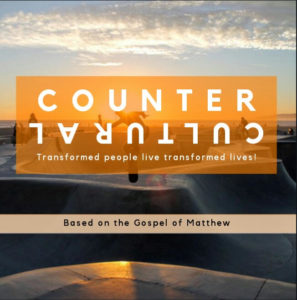 In the series we are looking how Jesus challenges us to live differently. Jesus calls to love Him and love others in a radical way. We will live as those who have been transformed, because we have been transformed by Him. Transformed people live transformed lives. However, living transformed lives is done in isolation and it is not easy. It means turning away from our idols and seeking him to help us live counter culturally.
In this sermon, Renatta Walton talks about Matthew 10:9-15. She encourages everyone to reject casual consideration of what Christ has called us, His disciples to do.
Matthew 10:9-15

9 "Do not get any gold or silver or copper to take with you in your belts— 10 no bag for the journey or extra shirt or sandals or a staff, for the worker is worth his keep.11 Whatever town or village you enter, search there for some worthy person and stay at their house until you leave. 12 As you enter the home, give it your greeting.13 If the home is deserving, let your peace rest on it; if it is not, let your peace return to you. 14 If anyone will not welcome you or listen to your words, leave that home or town and shake the dust off your feet. 15 Truly I tell you, it will be more bearable for Sodom and Gomorrah on the day of judgment than for that town.