This lesson is based on Matthew 2:1-9 about the Wise men following the star to find baby King Jesus and Luke 2:8-20 about the Angels.
God used the star and he used angels to send messages to people in the Christmas story.
READ: Matthew 2:1-9 and Luke 2:8-20 (from a Childrens bible or normal bible)
DISCUSS: What were the messages that God was sending through these messengers? Why do you think God chose to use angels and the star? What do these signs teach us about God?
SING: Hark the Herald Angels Sing.
CREATE:
Star Art: (ages 3-7)
Materials needed:
Draw dots and stars on paper with white crayon (you won't see them at this point).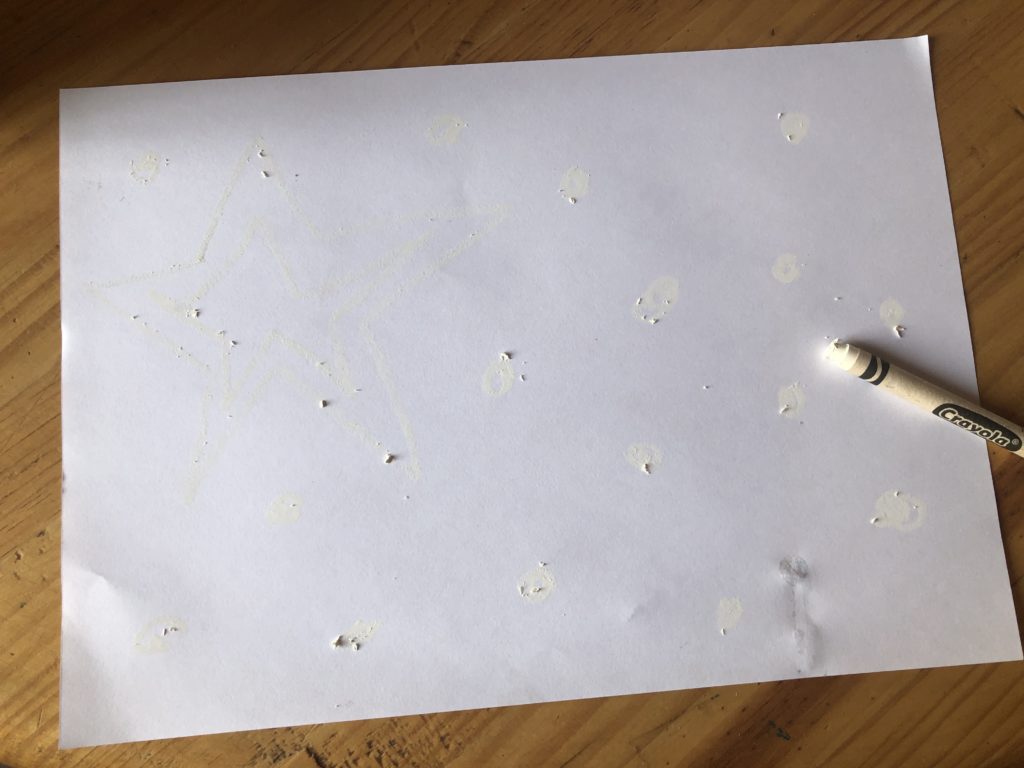 Then take the water colour and wash the page, the colour won't stick over the crayon, leaving the effect of the night star.
Art: (ages 8-10)
Materials needed:
Laminating plastic
Markers
Black permanent marker
Using the rough side of half an A3 laminating sheet draw a soft outline of an angel or a star in pencil (you can't see it yet in this picture)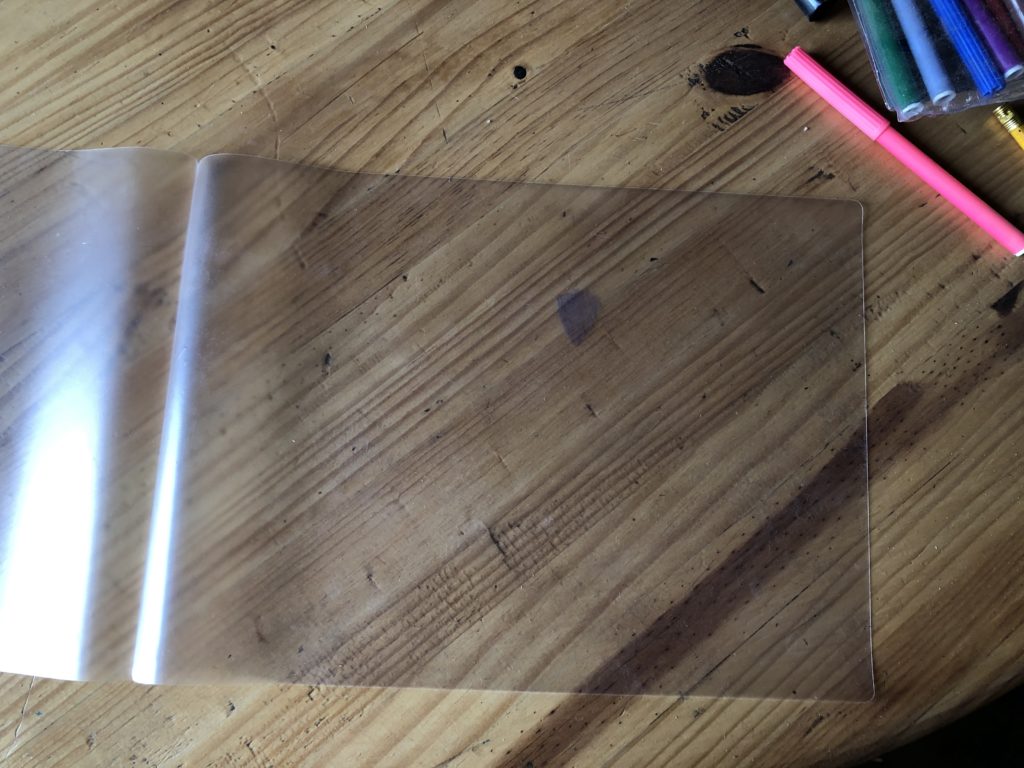 Colour areas in different marker and finish by outline with the black permanent marker.
When you hold it up, it should look like a stain glass window.
Please don't forget to get children to put their names on their art and collect it for the Art Show!