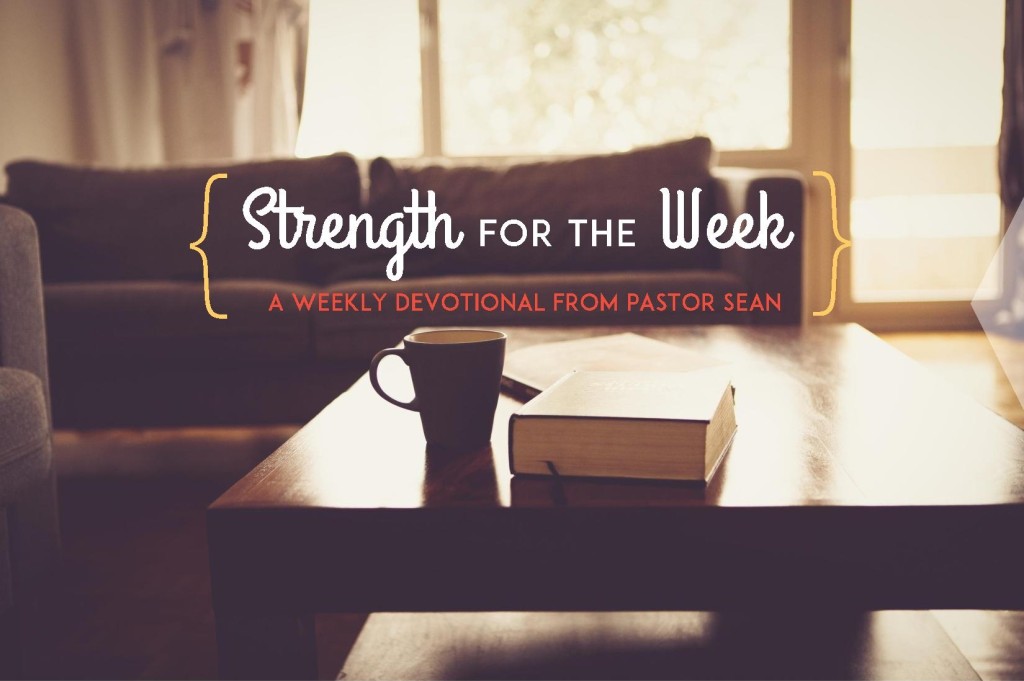 STRENGTH FOR THE WEEK: Flood Church's Weekly Devotional
SERIES 1: The Voice of God
A Silent Voice
---
"A Canaanite woman from that region came out and was crying, 'Have mercy on me, O Lord'. But Jesus did not answer her a word." (Matthew 15:22-23)
There are difficult seasons in life when you become acutely aware of so many people in the world who don't care what God has to say, or who act like they don't need God. Their attitude to God ranges from indifference to outright hostility. Yet you look at their lives and they seem to lack none of the things that you are desperate to have. They lack none of the things you know you would make better use of than they are; things you know you would honor God with in ways that they never will. The thought of God is so far from their minds that they don't bother to ask or thank God for anything. They look at their own good lives and talk about how lucky they are, or worse, they go around taking all the credit for how well things have turned out for them. And yet God, with the full knowledge and foreknowledge of their lack of faith and gratitude, endows them with all kinds of goodies: a secure home, or a healthy baby, or a loving spouse, or a soaring income, or a meaningful career, or a considerate boss, or a loyal friend, or a dream car, or a long vacation, or a dynamic church, or a reasonable parent, or a fancy education, or a sexy body, or an exclusive invitation, or a generous scholarship, or an enviable passport.
And then there is your life. You believe in God, you pray, you read your Bible every day, you help out at church, you give to the poor, you are kind to people, and do your best in all your endeavors. To be sure, you are not perfect and you are fully aware of your sins and flaws, but you also humble yourself before God and seek his forgiveness and help to change. And yet in your season of need, you cry out desperately to God to meet your need, but instead of the generous hand of God you were hoping for, you get a divine cold shoulder, the silence of God. How is that fair? How is that good? How is that love?
The silence of God in the lives of those who are desperate for an answer from him feels so much worse than his silence in the lives of those who don't want to hear him at all. When that season of divine silence comes, or when it lingers with no end in sight or no light at the end of the tunnel, it helps to have your joy in God himself as the final fortress behind which you can hide your soul. Your heart may lose its joy in the circumstances of your marital status, career, friendships, health, or birth, yet still stay spiritually vibrant because your soul still takes pleasure in God himself. But if your joy and delight in God himself begins to teeter at the precipice, and your prayers are driven more by bitterness at God than surrender to him, or His word sounds more like an empty cliché than a precious promise, or being with Jesus in a church full of people who love you as imperfectly as Jesus seems to love you brings out the angry and cynical version of yourself, or life itself starts to look more and more like a pointless exercise, then your situation is more critical.
Remember that no act of God is accidental, not even his silence. The silence of God is designed to leave you exposed and expired. It exposes the fact that God himself was never enough of a source of satisfaction for you. Like a spiritual gold-digger, you are confronted by the realization that while you may love God, you do so only if he can give you more than himself (which is not possible). At that point, your best move is to cry out for mercy, not only mercy for Jesus to end the misery triggered by God's lack of response to your need and tears, but mercy for him to end the misery stemming from your attitude of idolizing his response to your need above him. In other words, your best move is to repent of needing his response more desperately than you love him. Giving up a life of independence from God is only the first step of dying to ourselves; the final step is giving up a life of dependence on the things his hand can give you. Just then, he fills you with a new life of dependence on the love his heart has already given. And in a sudden twist of fates, your eyes open and see for the first time that the most miserable people in the world are those who have all the goodies without God, and whose misery is all the more tragic because they neither feel it nor their need for God's mercy.
Keep the faith